Search engine optimization (SEO) is, simply put, a way to make your website work for you. When your pages are optimized correctly, they show up for relevant search queries, and you can spend less on Google Search Ads while still appearing for keywords related to your product or service.
SEO is beneficial for most, if not all, businesses, but there are some industries where SEO is a must. These include:
Tech & SaaS
B2B businesses
Manufacturing
Professional services
Home services
Construction
Dining & hospitality
Entertainment & tourism
Dealerships & marinas
Other local businesses
Any business in a complex industry with a long sales cycle
Let's take a look at why these industries need SEO and what kinds of search intent they need to target.
Tech & SaaS
The modern consumer usually does a lot of research before they make an important purchase, especially when it comes to technology or software as a service (SaaS). Their buyer's journey involves determining the options out there, reading reviews, scouring websites for technical and pricing info, and Googling frequently asked questions. Tech and SaaS are highly competitive industries, so you need strong content that provides helpful answers for your audience. If your company doesn't show up in search results during this research process, your ideal customer might never even know that you exist.
B2B businesses
The B2B customer journey is also a research-heavy process that often requires buy-in from several people at the business to which you're trying to sell your product or service. You need to produce informational, helpful content that your audience can use in their research process and share with their colleagues. B2B businesses, depending on their industry, may need to target either high volume, competitive search terms or highly niche search terms (that don't have much competition or monthly search volume). Either way, it's important for your products or services to appear in relevant search results.
Manufacturing
Manufacturing is a broad industry that ranges from consumer goods to B2B products, and everything in between, and while some manufacturers sell directly, others only sell to distributors, retailers, or OEMs. But regardless of your market, SEO is an important tactic for being found by your buyers. Millions of consumers search every day for products to meet their needs, so it's important to create content that helps you rank for your type of product, as well as for questions related to it. Even buyers for distributors, retailers, and OEMs conduct some of their research via search engines.
Professional services
Professional services is a broad industry that includes accounting firms, medical doctors, dentists, and law firms. Local SEO is important for this industry, since people typically hire professionals from their area. Professionals also need to be seen as trustworthy and knowledgeable, so building an optimized library of educational, informational, and thought leadership content can be a great tactic to use to stand out in your field. For this industry and the other industries in this article that need local SEO, it's also important that your local business listings are accurate and can be found on all the major directories that apply to your industry.
Home services
Home service providers — such as carpet cleaners, plumbers, HVAC contractors, landscapers, movers, and so on — all work within service areas, making local SEO particularly important. Service companies often answer a particular and sudden need, so optimizing for transactional searches (which are about buying or hiring) is more important than optimizing for informational or commercial searches (which are more about research). Likewise, it's less critical that your business shows up for industry-wide search terms (if you serve the Albany, NY area and someone in Texas reads your page, they're not going to call you), but it's very important that you show up for relevant searches that are either made by people in your area or that name one of the cities, towns, or zip codes you serve.
Construction
Similarly to home service providers, construction companies usually work within the constraints of a geographic area, but the customer's need is typically a little less immediate and the purchase is more of a commitment. Because buyers like to do their research first, it's important to optimize both for location and for common search queries related to your services. If your company installs siding, for example, you might create content that ranks for search terms like "types of siding,' "what kind of siding is best" or "vinyl siding vs. wood.' Ranking higher for informational or commercial searches will help boost your website's authority, making it rank better for the local keywords you're also targeting, such as "siding contractors Albany NY."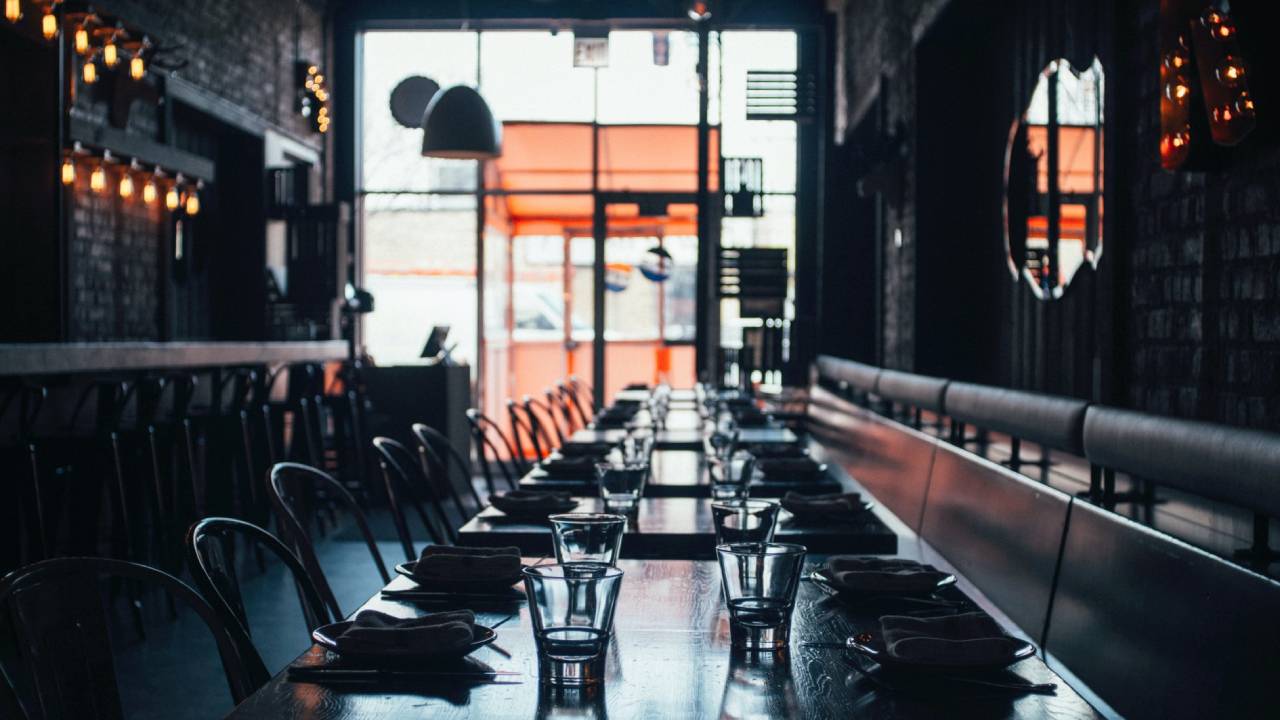 Dining & hospitality
Local SEO is a must for restaurants, bars, hotels, and resorts. Your website needs to be optimized for your location, so your business shows up when people are searching for a restaurant near them or a hotel near their travel destination. Many of these searches (especially for hotels and resorts) will be made by tourists or visitors who aren't very familiar with your area, so SEO is your opportunity to get in front of new customers. Ranking as a top result for relevant keywords will position your business as an easy and obvious choice to visitors and locals alike. It's also important to appear in local listings, like Google My Business, TripAdvisor, or Yelp, as results from these sites often rank above individual business' websites.
Entertainment & tourism
As with lodging and dining, entertainment venues and tourist destinations need local SEO so they can be found by visitors while they're planning their trips and when they're in the area and looking for something to do. Likewise, local listing platforms (Google My Business, TripAdvisor, etc.) are also a must for showing up in your area. Depending on your business, you can also optimize for more informational searches that can help attract and engage people who are looking for relevant educational resources. If you are marketing a history museum, for example, you can produce content that answers common queries about the people, period, or region.
Dealerships & marinas
It should come as no surprise at this point that dealerships and marinas need local SEO. People like to buy their cars, boats, and other vehicles from local dealers, and since they're making a large purchase, they typically like to do their research first. Appearing for localized searches and having positive reviews on Google will help your company, and your inventory, be found by people who are intending to buy. You can also optimize more informational content to answer common questions related to the products you sell, which can build trust with your potential customers and give your site more authority.
Other local businesses
There are certain types of searches that Google understands are localized, even if you don't include a city name, zip code, or "near me" in the query. Try typing "grocery store" into Google. You'll get a Wikipedia article on grocery stores, and some of the major chains will be represented, but, most prominently, you'll see grocery stores in your area. And most importantly, you'll see a map pack — that section at the top of Google results with a map and a handful of listings.
Google knows that when most people search "grocery store," they're not looking for the definition of a grocery store — they're looking to buy something, and it needs to be from a store close by. This is called search intent, and Google has gotten really, really good at understanding what people are trying to find, regardless of the keywords they use. So, if your business serves a particular area, it's important that it's website is optimized for your location.
Any business in a complex industry with a long sales cycle
If your industry doesn't fall into any of the categories above, you still need SEO, especially if you offer a complicated product or service and struggle with a long sales cycle. You can use SEO to educate your audience while they're still in the research phase and appear as a helpful resource (and solution) during the awareness, consideration, and decision stages of their buyer's journey. Optimizing for the keywords your target audience is using positions your company so you're in front of them whenever they have questions or are ready to buy.
Does your business need SEO?
If you want your business to be found on Google, then you need to have an SEO strategy, especially if your industry is competitive. While changes to data privacy rules are making it harder to target the right audiences with advertising and other outbound marketing tactics, inbound methods like SEO can drive organic traffic to your site. And if you target relevant keywords, your visitors will already have an interest in your product or service, and might even have the intent to buy.
Want to learn more about search intent, keywords, local SEO, and other elements of SEO? Set up a quick meeting with a member of our team to discuss the best SEO strategy for your business' needs.