Your brand's online reputation contributes to one of the most basic, traditional facets of marketing: word-of-mouth.

Most resources will tell you there are three primary components of online reputation management (ORM): social media, search engine optimization (SEO), and reviews. And while they're the most obvious, they're not everything. Every facet of your digital marketing ultimately contributes to your brand's online reputation, including:


Social media
Search results & SEO
Reviews & local listings
Brand mentions
Branding
Website
Content & thought leadership
Advertising & outbound marketing
Public relations
Dark social
Let's dig a little deeper into each of these and see how they contribute to your brand's online reputation — and how you can manage the public's opinion of your company.
Social media
Whether always fair or not, social media is the modern court of public opinion. And while most business accounts won't go viral (for good or bad reasons), how you engage with your audience can leave a lasting impression. A few good rules of thumb include:
Keep your posts on-brand, professional, respectful, and high-quality.
Promote your products/services and your company culture. People want to buy from other people, not faceless companies.
Provide your employees with guidelines for posting about your company on social media and encourage them to be the faces of your company in a responsible way.
Respond to comments in a timely manner. Answer questions, thank happy customers and apologize for issues. Providing excellent customer service in a public forum is a great way to manage your brand reputation.
Delete comments wisely; don't sweep actual problems under the rug, but do delete spammy or unfounded defamatory comments.
Brand reputation management on social media isn't limited to direct engagement with your posts, however. Social monitoring (of mentions, tagged, and untagged) and social listening (of the ongoing conversation about your industry as a whole, including about your competitors) are ways to understand your audience better, respond to issues, and manage your reputation.
Search results & SEO
We all know we're supposed to take the information we find on the internet with a grain of salt, but the truth is that most people rely on the first page (or maybe two) of Google search results to provide them with the answers to their questions. Most people (at least those who aren't marketers) naturally assume that those results represent the top choices. The first page of search results is crucial real estate, and the more results you occupy for relevant searches, the stronger your reputation
SEO can be the difference between getting in front of a potential customer or remaining unknown. This is particularly crucial if you want to show up for a certain area or a specific service; if someone unfamiliar with the area searches "restaurants in Saratoga Springs" and your restaurant doesn't appear near the top of search results, they're likely not going to dine at your establishment. But the same can also apply to the research phase of a more complicated sale; if your company keeps appearing in the results, the searcher will begin to see you as an authority in your industry.
Knowing what your website ranks for is important, but it's just as important to know what else is ranking for your branded keywords (i.e., "six marketing"). What kinds of reviews, listings, forum threads, or articles appear, and are they positive? And that brings us to our next item...
Reviews & local listings
We published an entire article on how to respond to reviews (and how to turn a bad review around), so we won't go into too much detail here. But reviews are one of (if not the) most influential elements of customer research.

According to a recent survey, the majority of buyers feel they need to read 4-6 customer reviews before they can trust a company and 73% say they always or regularly read the responses to reviews. Reviews can make or break whether someone chooses to do business with you.

Local listings are closely tied to your online reviews, because listings often display reviews and star rankings, such as Google Business profiles. But managing your local listings also means making sure your information is consistent (and updated) across all sites, using engaging photos, and appearing on all the relevant sites for your industry and area. (To learn more about local listings, we wrote a blog on that subject as well.)

If your business is a tourist destination in your city, but you aren't showing up on Google Maps or Tripadvisor, will visitors think your business is legit? Or, even worse, will they even know you exist? Positive reviews on all the relevant listing sites are crucial to your brand's online reputation and presence.
Brand mentions
Brand mentions are, simply put, mentions of your brand name across the web. Just as with social monitoring and social listening, monitoring brand mentions on websites and in forums can help you better understand your audience and your brand's reputation.
There are plenty of tools to monitor these mentions and alert you when a webpage uses your brand's name, even if they don't link back to your website. If the mention is positive, like an article listing the top companies in your industry, you can promote it on social media (and ask for a backlink if they didn't provide one).
If the mention is negative, as a complaint in a forum or a negative review on a blog, you can take a proactive approach to address it or mitigate its impact. You can create content on your own website or blog that addresses the common questions, concerns, or misunderstandings that people are having about your product or service.
Branding
Your branding influences how consumers view your company. Redesigning your logo or refreshing your colors can change the way people think about your brand. The colors you use can evoke emotions (e.g. blue seems trustworthy and stable, while orange seems energetic and playful) and give the first impression of your brand's tone and values.
It's important to not change your brand so much that it's unrecognizable, especially if you already have a somewhat positive online reputation. A consistent brand helps customers (and potential customers) recognize your company on social media, in ads, and in the marketplace, so a brand refresh is better than a complete redesign unless you're very unhappy with your brand.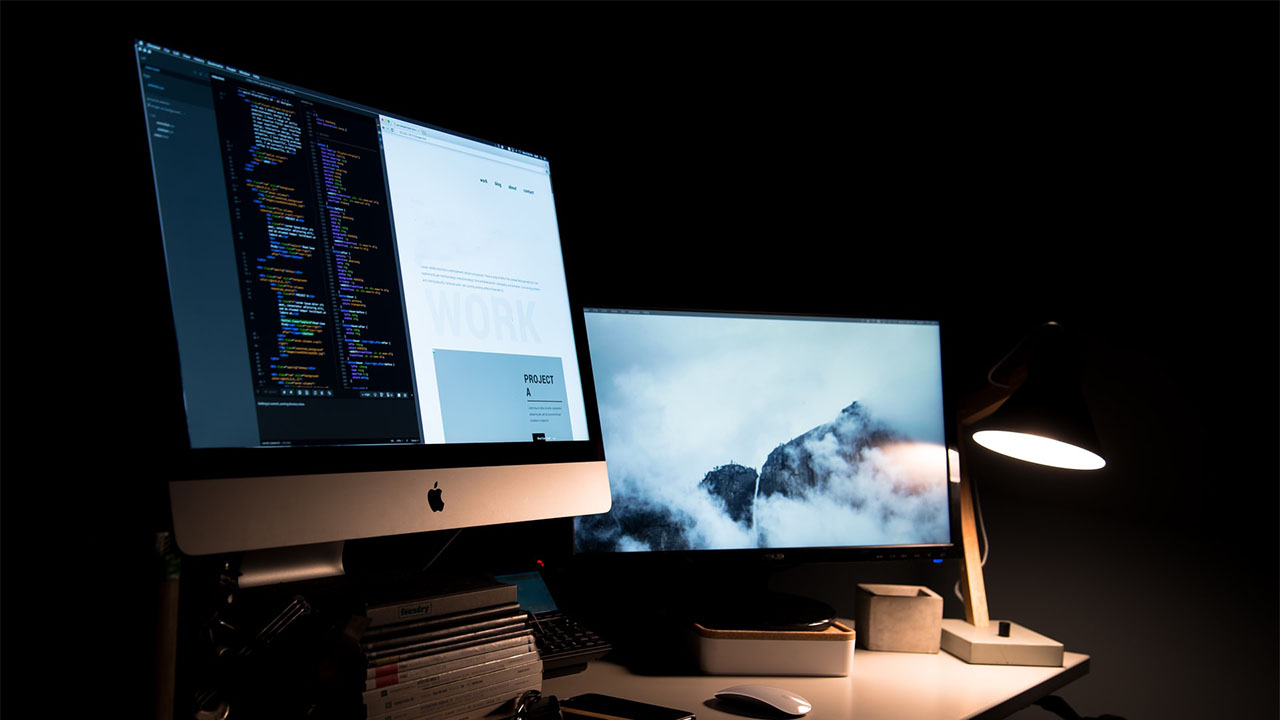 Website
Your website's user experience (UX) can say a lot about your brand. While an old, outdated website design implies you've been around for a while, it also gives the negative impression that your brand isn't modern or up to date.
A confusing UX can also hurt your brand's online reputation. If someone can't successfully navigate your website and find what they're looking for, they're going to become frustrated and look elsewhere. If you've got an endless slew of pop-ups nagging at your customers, that can also send them running to another company.
Adding trust elements to your site is also important. These include customer quotes and testimonials, client logos, case studies, photos of your team, videos, and an About page highlighting your story and your people. Anything that humanizes your company or shows that others have trusted you will help establish your brand's reputation.
Content & thought leadership
Content marketing is a form of inbound marketing, which attracts and engages your potential customers at the different stages of their buyer's journey. Content meets prospects where they are (search engines, social media, emails, etc.) and helps answer their questions as they conduct research around your product or service.
As far as ORM goes, content supports your efforts on both SEO and social media. The quality of the content (blogs, guides, videos, etc.) that appears on search engines or is shared on your social channels influences your reputation.
Content is a significant part of digital marketing and your brand's online presence. Publishing high-quality, valuable content can help establish your brand as a thought leader in your industry and improve your online reputation. Informative and truly helpful content positions your brand as an authoritative and trustworthy resource.
Advertising & outbound marketing
Outbound marketing — which includes digital ads and cold emails — also affects your online reputation. Ads, emails, and other forms of outbound can come across as spammy if they're not done right, and the last thing you want to do is annoy your potential customers or give the impression that your company isn't legit.
One of the most important rules of advertising is to have your ad and landing page aligned. When someone clicks on your ad, they should be taken to a landing page that delivers on what the ad is promising. Misleading (click-bait) ads, poorly designed ads, and confusing landing pages not only impact your ad's performance but also establish a negative impression of your brand.
Public relations
Just as it is with traditional marketing (print, TV, and radio), public relations is important for digital marketing and ORM. When something new and noteworthy happens with your company, send out a professional press release to local or industry-related outlets. If your press release is picked up by a media outlet, be sure to share the story with your social followers.
But public relations isn't just about press releases — being active in your community helps your online reputation as well. Participating in community events, volunteering for local nonprofits, and supporting local businesses will help build relationships with other businesses and humanize your brand. Whether you post about it on social media or your blog, or other organizations or outlets share it, your involvement in the community presents a positive company culture to your potential customers and employees.
Dark social
Dark social sounds a little frightening, but what it really refers to are the conversations you can't see. These include private social messages, texts, and emails. People are sharing your brand and talking about your brand on private channels, and just like traditional word-of-mouth, there really isn't much you can do about it.

Or is there? The only way to manage your reputation on dark social is to provide excellent customer service. You can't control what anyone says about your brand in private other than by striving to be above reproach. Managing your online reputation starts in the real world.
How can you audit, repair, and manage your online reputation?
There are so many moving parts to your brand's online reputation, that it can be a bit overwhelming. Although social media, SEO, and reviews are the most important elements of ORM, your entire digital marketing efforts need to align with building positive customer experiences and company culture.
Need help with your ORM? Schedule a short call with one of our experts today and let's discuss the best ways to manage your brand's online reputation.