Account-based marketing (ABM) is a B2B tactic that targets specific, high-value accounts with marketing material personalized to their needs. So it makes sense that LinkedIn, the ultimate B2B social media platform, could be a vital component.
At SIX, it's the vital component for many of our ABM clients. We've seen the true value of LinkedIn for generating and engaging with leads, and we use it to our clients' advantage every day. And for many clients, LinkedIn outreach has a much better ROI than sales emails.
In this article, we're going to take a look at why LinkedIn is a great alternative to emails and why we've seen so much success with using LinkedIn for ABM campaigns.
Why email isn't as effective for some industries
If you're familiar with ABM, you know that it typically involves multiple platforms working together towards a common goal — reaching your highly specific target audience. (And if you're not familiar with ABM, check out our blog on the 3 Types of ABM.)
If ABM is all about personalization, then it makes sense that the message AND the medium need to be tailored to the audience. And for some audiences, email just isn't the right medium.
There are some industries in particular where emailing isn't a viable option. Prospects that work for companies with sensitive data may not have the ability to receive outside emails, which means your sales sequences will go directly to spam. Other industries are just more suspicious of cold emails in general.
And for some people, sales sequences have become white noise. Many professionals, depending on their industry, receive sales emails every day, and it takes a particularly eye-catching subject line to make someone click.
Why LinkedIn works for ABM
ABM is about being more personalized and human in your approach. LinkedIn is more personal than email or cold calls because it's more humanizing. It's easy for prospects to see who's sending them the message, learn more about them, and investigate the company they work for, all without leaving the platform. And because it's more humanizing, it's harder for them to completely ignore you.
But if you're thinking that people are just going to ignore LinkedIn messages and write them off as annoying cold outreach, you'd be right... in some instances.
Last year, we polled our own LinkedIn followers on the most annoying marketing and sales tactics (outlined in one of our blogs). Cold LinkedIn outreach was the third most annoying, ranking behind cold calls (#1) and cold emails (#2), the two most common ABM tactics.
The key difference is that all cold LinkedIn messages are not created equal. The annoying ones are irrelevant, not personalized to the recipient's needs, and barely resemble the networking that's supposed to be happening on the platform. These are the messages people (rightfully) find annoying.
When used wisely in ABM, however, LinkedIn messaging can be a powerful tool. Some of the people you reach out to will be interested and want to set up a meeting. Others might not need your products or services right now, but if you do the outreach right, they'll still be happy to connect — and you'll be the one in their network and on their feeds when they are ready to talk.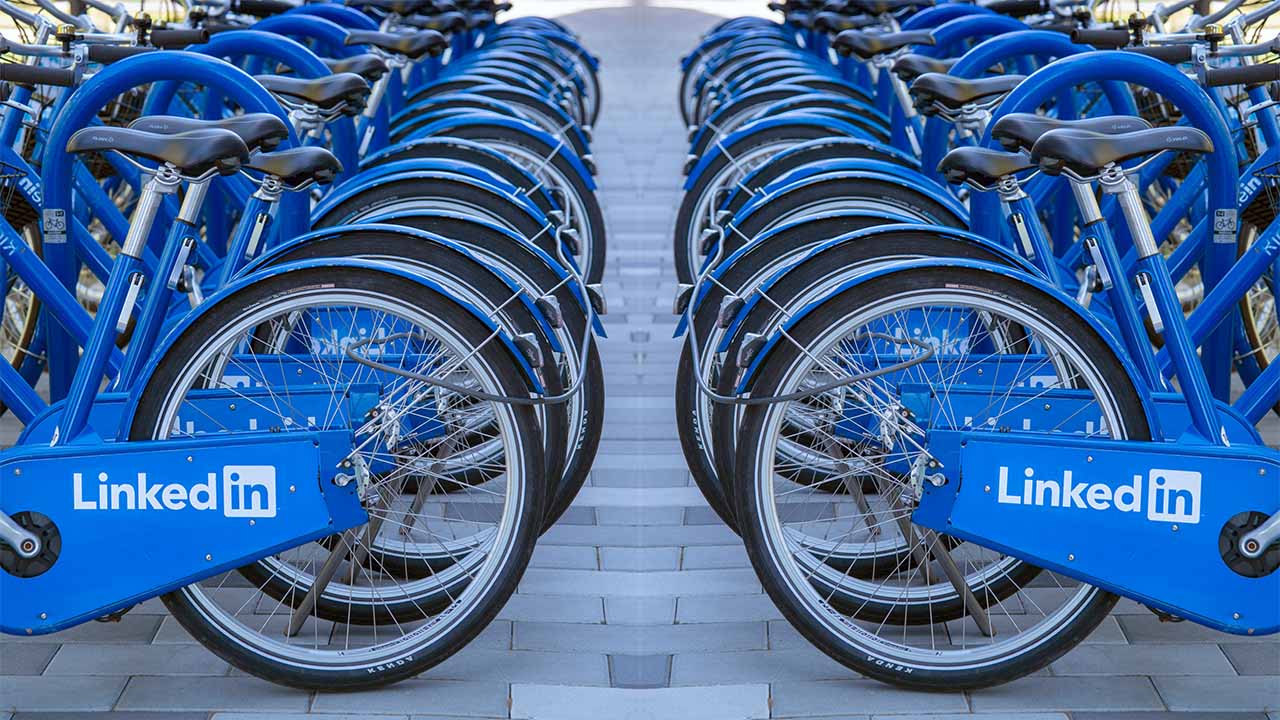 When to use LinkedIn for ABM
People in certain industries use LinkedIn more than others, and some industries are more responsive on LinkedIn than email (and vice versa). We help our clients identify the best approach to reach their targets. It all depends on your target audience's industry and demographic. Some audiences are simply not open to receiving sales emails.
With LinkedIn, we've experienced an interesting response from those very same prospects who hate sales emails. They're receptive, polite, and helpful in their responses. We've had prospects:
Ask insightful questions about the product/service
Request more information
Book meetings
Sincerely thank us for reaching out
Refer us to coworkers
Tell us they don't need our product/service right now but will keep us in mind
Politely indicate they're not interested
Accept our connect invite regardless of their response
Even as marketers, it's been mind-blowing how positive the responses to our LinkedIn campaigns have been, even from those saying no. Since it's a professional network, many members respond professionally to messages. And the humanizing factor of LinkedIn works both ways — it's harder to be rude to someone when you're not hiding behind an email address.
How ABM turns into nurture marketing on LinkedIn
The leads we generate from our LinkedIn ABM campaigns are highly qualified and ready to talk. But even more importantly to the long-term success of our clients, most of the people we reach out to choose to connect.
We assist our clients with streamlining the outreach process (this sometimes means having one of our in-house outsourced SDRs field the most basic questions or responses) through one or more of their LinkedIn accounts. This is usually, depending on the size of the company or the target industry, either the CEO or a sales/business development manager. For some industries, having the CEO reach out is the most effective tactic; for others, it makes more sense for a member of the sales team to reach out. CEO outreach certainly fosters the most positive and professional responses, and the most connections.
This LinkedIn outreach builds our client's network with connections in their target industry, who will the start seeing the client's posts on their newsfeeds. So even when the answer is "not now," LinkedIn acts as a nurture campaign to keep their brand top of mind.
How SIX uses LinkedIn to our clients' advantage
Our team uses LinkedIn ABM to generate high-quality leads for many of our B2B clients on a daily basis. It's a very different approach from traditional ABM campaigns with email sequences, display ads, cold marketing emails, and cold calls. None of those techniques build a permanent network of target industry contacts for the client.
A marketing campaign isn't just about the meetings that are booked during the campaign. Or at least, it doesn't have to be. It can also be about building your audience, generating brand awareness, and setting up your company for success long after the campaign ends. And LinkedIn is a great tool for doing just that.
Interested in learning more about how we use LinkedIn for ABM? Book a short meeting with one of our ABM experts to discuss how our signature program could generate more leads and brand awareness for your company.