A lot of organizations reach the point where their time, knowledge, and team bandwidth for marketing are stretched to their limits. If you're reading this article, you may have reached that point and need to hire someone to do your marketing for you. It's a huge next step to expanding your marketing strategy, and you'll have to decide to either outsource to a marketing agency or hire a new in-house team member.
What's your best option? To start, think about all of your current marketing tactics and everything you might need as your business continues to grow and evolve. Your marketing strategy might require a variety of skills or channels, like digital advertising, traditional advertising, social media, PR, email marketing, blogs and content marketing, video, search engine optimization (SEO), web design/development, graphic design, event and trade show marketing... the list goes on (and on, and on). It's a long list, and an ever-evolving one.
So, should you publish a job posting for an in-house marketing person, or should you outsource to a marketing agency? Both are viable options, and the right choice depends on many factors. I'll admit it — I'm biased. I work for an agency and I see the value of hiring an agency, but I also know that it's not for every company. Depending on your circumstances, hiring an in-house marketing manager can be the right fit, but hiring an agency can give you more freedom.
Let's take a look at some things to consider when deciding between outsourcing to an agency or hiring an in-house marketing associate or team.
Table of Contents
Considerations
Reasons to hire both
Agency vs. In-House Considerations
Workload
So, let's say you hire a marketing person. They join your current staff and are given control over all of your marketing efforts. All of your marketing efforts. That's a lot for any one person to handle, even if they're an experienced marketing professional. That's why the first thing you need to consider is how much work needs to be done and how many hours it will take each week.

If the workload is 40 hours a week and only involves a few elements of marketing, one person may be able to handle it if they have the experience. If there are a lot of moving parts or if you want to expand your marketing efforts, then you'll need to hire multiple full-time staff members who will work in more specialized roles. Without hiring a team, you might have to focus on marketing through only a couple of channels.
If you hire an agency instead, you'll have a team of professionals with different specializations working for you, all for one price, which may be lower than hiring multiple marketing associates.
Conversely, your current marketing needs might involve so few elements that it doesn't make sense to hire a full-time employee. This is especially the case for small businesses — according to a 2019 survey conducted by OutboundEngine, 58% of SMBs spent less than 5 hours a week on advertising. In that case, hiring an agency to perform those tasks will be more cost effective, and you'll have the option to easily expand your tactics as needed.
Expertise
What kind of marketing do you need? If you listed all the services you need performed in a job description, do you think you could find one candidate who meets all of your requirements? Marketing managers or directors tend to have a broad understanding of marketing as a whole, but only specialize in a couple of aspects.

Most businesses can't afford to hire several marketers and build out a dedicated marketing department, complete with a CMO, director, coordinator, and specialists in web development, graphic design, advertising, social media, brand, content, SEO, and PR/communications. With an agency, you'll have access to a full team of marketers with a variety of backgrounds and skill sets. An agency is like having an entire marketing department on standby if and when you need one.
If you hire a full-service agency to run digital ads and later decide that you want to do something else, like redesign your website or launch an ABM campaign, there will most likely be someone within the agency who can take on that project. Hiring an agency gives you unlimited capabilities should you decide to go in a different or additional direction with your marketing. A marketing agency can grow with you much more easily — and quickly — than hiring and training in-house staff.
Experience
How much experience do you need your marketing associate or team to have in marketing or in your industry? Someone with 10 years of marketing (and industry-specific) experience is going to merit a higher salary and be more difficult to find than entry-level candidates with only 1-3 years of experience.
If you hire an agency instead, you'll have the combined experience of a team at your disposal and you'll be more in control of the hiring process. You'll search for an agency that offers the services, marketing experience, and industry knowledge you need. The average marketing agency has been in business for 14 years, according to a 2021 survey by Promethean Research, and they're typically founded by marketing professionals with many years of experience, Plus, many agencies specialize in a handful of industries and know exactly how to market to your customers or clients.
Tip: If you hire an agency, take advantage of their experience and let them take some time upfront to develop a marketing strategy before diving into the work. Investing a little extra time to create a plan at the start can really pay off in the long run.
Network
With experience comes industry contacts. The longer your in-house staff member has been in the marketing industry, the more companies they'll know who can help you reach your goals. They'll know which web developers to hire when your site needs redesigning. They'll know what graphic designers to call when you want to revamp your logo or create a digital ad. They'll also know the best software to use and might even be able to get you a better deal on subscriptions.
The longer they've been in your company's specific industry, the better as well. If your marketing associate has contacts with industry organizations, trade shows, distributors, experts, potential partners, and potential leads, you'll be set up for success more quickly.
But it's hard to find one person with the right experience and network, especially if you're on a budget. Marketing agencies also have a network of partners or contacts in both the marketing industry and in their clients' industries. They'll know who to reach out to for what, and they'll provide you with the software recommendations and industry introductions you need to succeed. And because you'll be working with a team, you'll have their combined contacts, knowledge, and experience at your disposal.
Budget
Everything I've discussed so far — including experience, expertise, and workload — is constrained by your budget. How large your budget is will determine how selective you can be when hiring a new staff member, or how large of an in-house team you can build. Budget may dictate how comprehensive and complete your marketing strategy can be.
Although salaries vary by region and experience, the average marketing specialist salary in the US is $51,580/year, $66,173 for a marketing manager, and $89,914 for a marketing director (according to PayScale.com). On top of salary, you will also have to provide benefits like medical insurance, paid time off, and a retirement plan.
The cost of outsourcing varies by agency, industry, and the range of services you need. If you need only a few services, you will likely end up spending less if you hire an agency. Likewise, if you need many services that would normally require several employees with specialized skill sets, you may end up spending less on an agency than you would to hire a complete in-house team.
Perspective
An in-house staff member will live and breathe your company 40 hours a week. But that's not always a good thing, as it leads to more subjectivity and fewer checks and balances (especially if they're a one-person marketing department). As humans, we all have a tendency to get stuck in our ways. One of the best pieces of advice for creatives — and marketing is always a creative job — is to "kill your darlings," or get rid of the things that aren't adding any value, even if you're partial to them. Once you take a step back and realize that holding onto your "darlings" might actually be what's holding you back, your work, and your business, can finally move forward.

Marketing agencies can be more objective and bring fresh eyes to your strategy. They've seen it all, across different companies and different industries, and they're always learning. And don't think that an agency won't understand your company — one of the first things they'll do is get to know your product/service, current strategies, future goals, and brand inside and out.
Tip: If you hire an agency, be sure to bring them up to speed on everything you've tried so far (even if it didn't work!) and always keep them in the loop on everything going on internally that could impact marketing. You might not be in the same office, but you'll need to be on the same page to make the partnership run smoothly.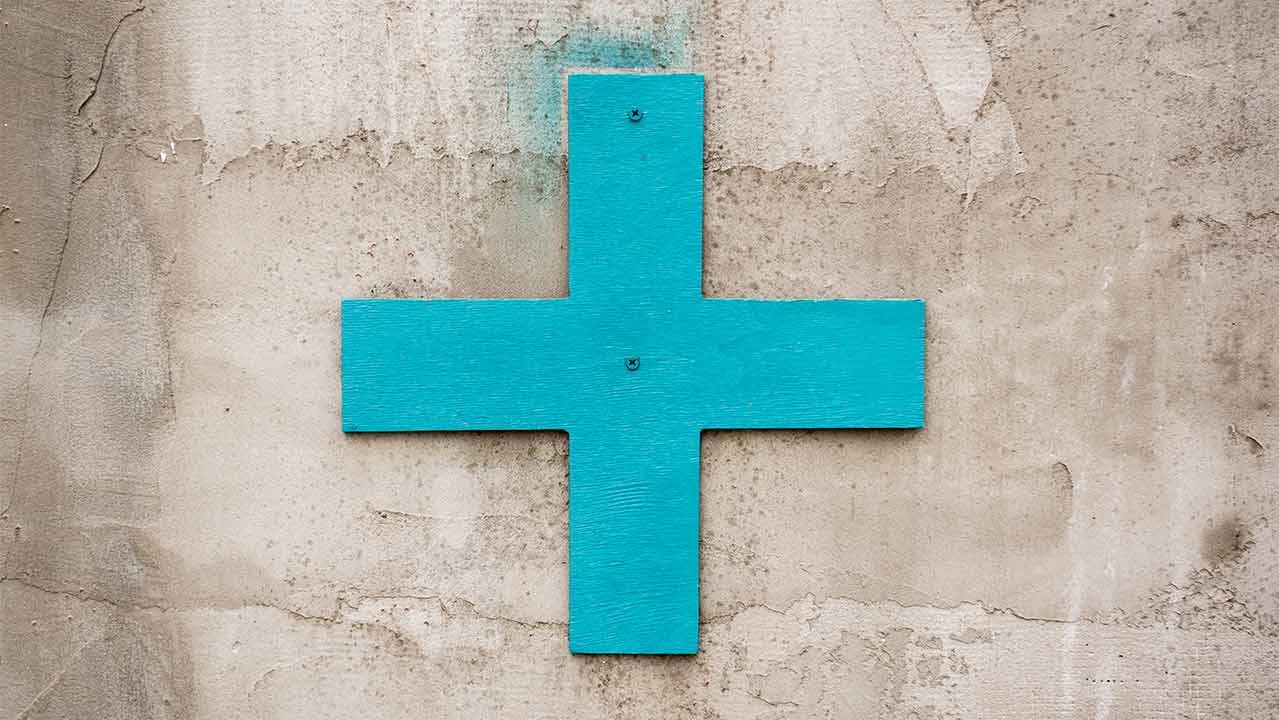 Agency + In-House (You Don't Have to Choose)
If you already have in-house marketing staff, you can hire an agency to augment your existing marketing efforts, and vice versa. You don't have to choose one or the other.
Some companies have the resources to hire an entire marketing department. And yet, those companies still decide to hire agencies. Hulu partnered with a consulting agency to design new, cohesive branding across all platforms and channels. McDonald's hired an agency to spend 3 years conducting research for and executing a complete redesign of their wrappers and takeout boxes. Large, industry-dominating companies have full in-house marketing departments, complete with VPs and CMOs, but often work with multiple agencies.
But your company isn't Hulu or McDonald's, and you're probably not working with a multimillion-dollar marketing budget. The reasoning behind hiring an agency in addition to your in-house staff, however, is still the same: to make your marketing efforts more well-rounded.
Contracting for a specific project or campaign
You're not going to hire an agency to spend 3 long years redesigning your products' packaging (you're not McDonalds, after all) but there are plenty of other projects and campaigns that are more suited for agency work rather than taking up time from your in-house staff. Think website redesigns, rebranding, or trade show coordination. Outsourcing these things can bring fresh eyes and a more specialized level of expertise, and allows your marketing staff to continue with their routine work without getting sidelined by special projects or campaigns.
Outsourcing CMO services
Outsourced CMOs are a great way for companies to tap into the experience they need. — Rita Cox
Sometimes companies have a marketing team in place, but need direction — especially if their in-house team doesn't have much experience. "The vast majority of businesses need more marketing experience than they can afford," explains Rita Cox, founder of Cox Marketing Solutions (and an all-around great person to work with). "An outsourced CMO gives them the experience they need at a price they can afford."

Outsourcing a CMO is a great option if you have in-house staff but want to take your marketing up a notch. A CMO will oversee your entire marketing strategy, from planning to development to execution, and make sure that everything is unified, consistent, and profitable — and if it isn't, they can help you make the necessary adjustments.
Tip: Agencies, whether or not they offer CMO services, are really good at understanding data and it's important to take advantage of that. Part of their job is looking at the stats and reporting them back to you — and because they have a lot of experience with other clients, they'll have a strong contextual idea of how well your marketing is performing.
Accommodating an expanding workload
If your business is growing and your marketing workload is becoming too unwieldy for your in-house employee(s) to handle, consider outsourcing some of the extra work to an agency. Your marketing staff can decide what tasks to delegate to the agency and what to keep in-house, but it will allow you to expand your strategy without having to hire more full-time employees. The agency will also be able to take on additional work to allow your staff time for well-deserved vacations and other leaves of absence.
Rounding out your strategy with specializations
No marketing professional, no matter how experienced, is an expert in everything. Sometimes you'll want or need to run tactics that your in-house staff isn't familiar with. Instead of throwing your employees a learning curve, you can fill in the gaps in your strategy by hiring an agency. Account-based marketing (ABM) campaigns, search engine optimization (SEO), and web development are all specializations that can be easily outsourced to a marketing agency to round out your current marketing efforts.
Conclusion
Marketing your business is a crucial component of success, so deciding how to build out your marketing team isn't something to be taken lightly. Whether you decide to hire in-house, outsource to an agency, or try a combination of both will depend on your unique business and its specific needs.
Tip: If you do decide to hire a marketing agency, it's so important that you approach hiring them as you would a new employee. Look for an agency whose values, culture, and people fit in well with your company. A good marketing agency will become a trusted extension of your team, and you'll want to find one you can build a strong, lasting partnership with.
To learn more about the range of services an agency can offer, visit our services page or schedule a short call with one of our marketing experts.