The purpose of marketing is to grow your business, so seeing a return on investment (ROI) from your website, campaigns, and other marketing efforts seems like a given.
And yet, many businesses struggle to get results from marketing because what they're doing lacks focus, optimization, measurement, or strategy. Marketing isn't something you can just throw out into the universe and expect it to reach your ideal customers immediately. It's something you have to reevaluate and improve constantly.
Any time of the year is the right time to take a critical look at your marketing tactics and analyze their performance, but the beginning of the year is the perfect opportunity to set your business up for success in the next twelve months. Let's take a look at some questions you can ask that will get you thinking about ways to improve your digital marketing's ROI.
1. Are your leads good enough?
You can generate a lot of leads and not make a single sale. Why? Because not all leads are created equal. Seeing an ROI from your lead generation efforts comes down to the quality, not quantity, of your leads.
A high-quality and highly-qualified lead is someone who matches your ideal customer profile (ICP) and who has a current need for your product or service. If your events or ad campaigns generate large lists of leads, but achieve nothing, then you might not be attending the right events, running the right ads, or targeting the right audience.
Casting too wide a net might be part of the problem. If your industry is B2B, account-based marketing (ABM) might be worth a try. ABM campaigns focus on carefully-selected and highly-qualified target accounts. It's more about quality over quantity — having thousands of leads sounds impressive, but marketing to a handful of your ideal customers who are very likely to buy is a much more productive and effective use of your time and money.
2. Is your website performing well?
Your website should look modern and be optimized for conversions. If people are visiting your website and never take any action, why are they not convinced by your copy or compelled to fill out your forms?
Some things to consider include:


Page load time — if it takes more than a few seconds to load, many people will bounce.
CTAs — are your call to action buttons descriptive, highly visible, and engaging?
Form length — are you asking for more information than you actually need?
Web design — visitors aren't likely to stay long if a site looks like it's from the Internet Archive's Wayback Machine.
Images & video — both make a site more engaging and increase time on page, which increases the odds of someone sticking around long enough to convert.
3. Are your ads and landing pages converting?
Pay-per-click advertising means that you don't pay unless someone clicks on your ad. If your Google Search Ad copy or display ad design isn't persuasive or engaging enough to make people click, you'll have wasted some time but not any advertising dollars. You'll just need to tweak your ads to make them perform better, and then regularly make adjustments so they continue to perform well.
But an ad's click-through rate (CTR) says nothing about whether visitors are doing anything after reaching your landing page. If visitors who were interested enough to click on your ad are arriving on your landing page and leaving without taking any action, then there's something that needs to be fixed.
The issue might come down to form length or page load time, both of which can make visitors bounce. Some landing pages are just too chaotic or jam-packed with information for a first-time visitor. And sometimes, visitors bounce because the expectations set by the ad about what will happen after clicking on it don't match up with what's on the landing page.
4. Are you showing up in search results?
Showing up among your competitors (or better yet, above your competitors) in relevant search results is more important than ever. As digital advertising becomes increasingly difficult (thanks to Apple's ATT feature and other privacy updates, which limit the ability to target highly-specific audiences) businesses and marketers alike will need to rely more heavily on organic website traffic.
Now, keep in mind that search engine optimization (SEO) is a long-term play that can take at least a few months to start producing results and ROI. After your pages and local listings are optimized, it can take days, weeks, or even months for Google to crawl and index changes to your site, and only then will your rankings to begin to improve.
If it's been a long time since you last optimized your site and it's not ranking well, it's important to know that best practices are constantly changing thanks to Google's algorithm updates. Optimization isn't a one-time task. Google relies more now on semantic search, which is more about matching search intent than it is about keywords and technical details.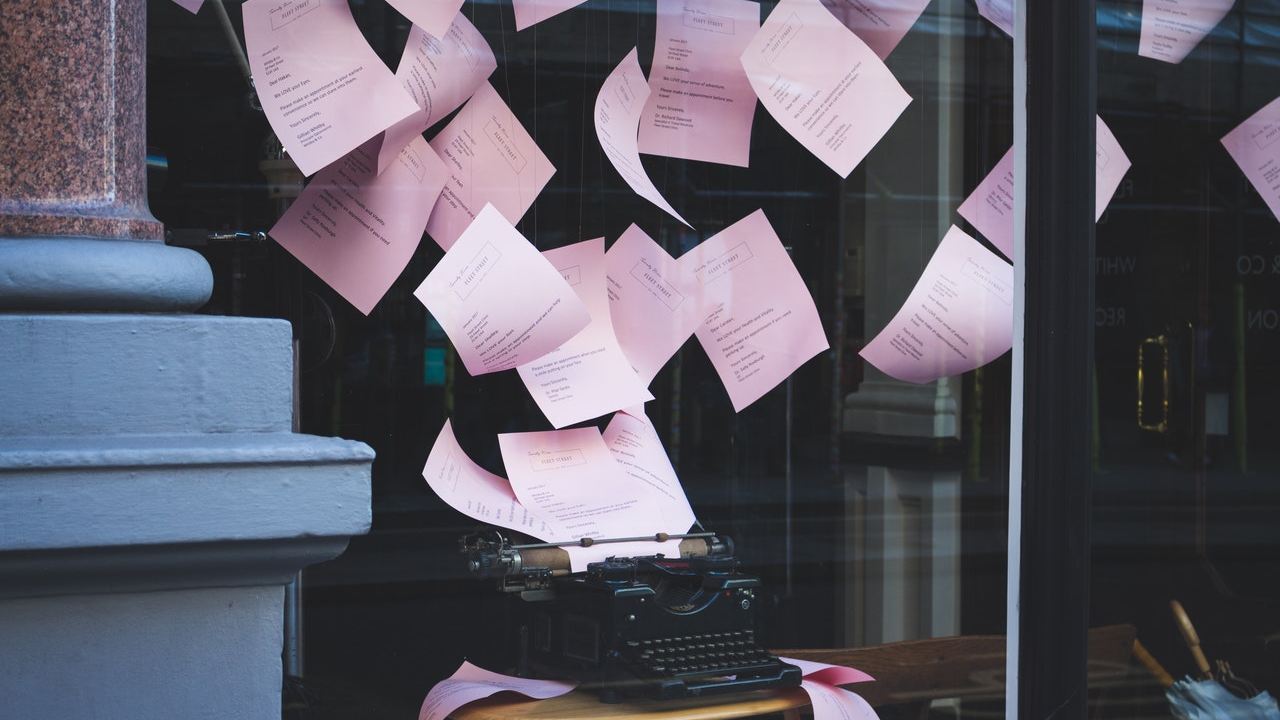 5. Is your content purpose-driven?
Maybe you published 52 blogs last year — one a week. That's an impressive feat... but did it serve any purpose or achieve any lasting results? Creating content for the sake of publishing doesn't really pay off in the long term. It sounds good, but it doesn't serve a particular purpose and it's very time-consuming.
It's also difficult to come up with a large number of different topics that are both relevant to your business and have the potential to get organic search traffic. If your content doesn't get organic traffic, it will be shared on social media (to mostly just your existing followers) and then fade into the void. And all that time and money spent on writing your blogs will be wasted.
If your content is for organic search and social media, it should have keyword research driving it and it should be on a topic you're confident your audience is interested in. Blogs should also be well-written and thoughtful, not something you just crank out once a week. And most importantly, your content should attract new people to your business by answering the questions they're searching for — and that should help drive sales.
6. Is your branding consistent?
Your audience should immediately be able to recognize your brand no matter where they encounter it — on your website, through a display ad, in a social media post, at your trade show booth, and so on. This means a few things: your brand should have its own unique voice, your logo and other branding should be consistent across channels, and all of your marketing efforts should be guided by one overarching strategic plan.
Establishing a brand style guide and making sure everyone on your team is on the same page will create consistency, which in turn will make your brand come across as more professional, capable, and trustworthy. Consider redesigning your logo if it looks old, stale, or outdated, and make sure you update it across every channel, platform, and piece of creative.
How does this impact your ROI? Whether your business is B2B or B2C, your customers are more inclined to work with or buy from a company that has it together. The more thought you put into your brand, which is essentially your business' character, the stronger and more authoritative it will be.
How could you improve your marketing ROI?
If you answered "no" to any of the questions above, there's room for improvement in your marketing. But here's the thing: even in really great marketing, there's always room for improvement. That's just the way marketing is. And that's a good thing! Continual improvement creates fresh, dynamic marketing that changes with market conditions and drives more revenue.
There are so many ways you can improve your marketing and increase its ROI, and it all starts with questioning your marketing tactics and finding their flaws. Be critical of your marketing, and you'll be one step closer to having a more deliberate, data-driven, and strategic approach to promoting your business.
Did these questions get you thinking about your marketing tactics and how you can improve your ROI? Book a short meeting with our team to discuss your questions and ideas, or let us know what you think on social media!