Manufacturers, especially those in B2B industries, tend to have very long sales cycles. If you're trying to shorten yours, content marketing might be the tactic you need. Our team at SIX often recommends that our manufacturing clients implement a plan to produce content to help educate their prospects and guide them through the buying process.
While content marketing is a tactic in its own right that can help you attract and engage leads, it also builds a foundation for most marketing campaigns. As you'll see in this blog, content marketing supports a wide range of other tactics, like advertising, direct sales outreach, email marketing, social media, and more.
What is content marketing?
Content marketing uses various materials — web pages, blogs, eBooks, guides, white papers, sell sheets, brochures, case studies, videos, podcasts, etc. — to attract and educate your audience. Done well, content marketing builds trust in your brand, establishes thought leadership, engages with new and existing audiences, generates leads, and ultimately convinces people to do business with you.
You can use content to assist your prospects along their buyer's journeys, providing them with material for the awareness, consideration, and decision stages of their research process. Good content should also help you to engage with your existing customers and to nurture dormant leads, so your brand name stays top of mind.
Do manufacturers need to produce content?
It's understandable if content falls low on your list of marketing priorities as a manufacturer — it's time consuming to write, edit, and publish good content, and it has less instant gratification than advertising or direct outreach. And besides — you're a manufacturer, not a publishing house or news outlet.
But here's one question for you: is what you do complicated or niche?
If you answered yes, then you probably need some content in order to run campaigns. And let's face it, most manufacturers, especially in the B2B space, do complicated and niche things. It takes some in-depth explaining to make people understand what you do, what makes your process special, and why they can't get better products anywhere else.
If you're running advertising or ABM campaigns, or just need to provide your sales team with more support, producing content helps explain what you do and showcases that you're an expert in your complicated field.
How to use content for brand awareness & lead generation in manufacturing
Content shouldn't be produced just for the sake of having content. Instead, good content marketing supports your other marketing efforts. Here are six ways to effectively use content in your marketing strategy.
#1 - Thought leadership
Content marketing, in its purest form, is a method of establishing your company as a thought leader in your industry. Thought leadership builds trust with your audience, increases brand awareness, and conveys your company's unique knowledge.
Thought leadership content isn't explicitly about your products and services. It can be about the methods you use or tips on choosing the right supplier (i.e. you), but thought leadership content is different from the Services page on your website. Instead, it shows the depth of your expertise and positions you as a helpful resource within your industry.
If you're creating content to achieve another goal (see items #2-6), you can still use it to build your thought leadership. In fact, most of your content should act as thought leadership. Keeping thought leadership as your goal will help you ensure your content is valuable, high quality, and informative.
#2 - Social media marketing
Social media is a great way to promote and repurpose your content after it's published. It shouldn't be the only way you distribute your content (social media is a crowded space with a very limited content lifespan), but it's a good way to reach your established audience.
That's one of the issues with social media: typically, you'll be sharing your content with people who already follow you. There are only a few ways your post can reach new audiences: if you boost the post through paid advertising, if someone likes or shares your post to their connections, or if you use hashtags that people actively follow. Even if your posts don't get that much reach beyond your followers, it's good to stay in front of your current customers and anyone else who's interested enough to follow your brand.
As a best practice, you should share your new content on social media after first publication, and then promote it again after some time has gone by. You can also repurpose parts of your content into post text, infographics, short videos, and so on.
#3 - Newsletters & email marketing
Newsletters are a great way to share your content with your existing audience, stay top of mind, and continue providing value to them. A lot of companies want to have newsletters but run into one issue: they don't have content for them.
Newsletters are great motivators to create content. If you have a monthly or quarterly newsletter, you'll be held accountable to create new content for it. (Pro tip: if you don't like that kind of pressure, don't commit to a very specific cadence.) (Side note: sign up here for our own newsletter, SIX on the 6th.)
If you're running email sales sequences, you'll probably need other calls to action (CTAs) than "book a meeting." The law of reciprocity says that people are more likely to do something for you if you've given them something. Enter content marketing. You can use content, such as blogs, guides, or case studies, in your email sales sequences as value adds.
#4 - Search engine optimization (SEO)
Using your content to optimize for search engines means creating content (usually blogs or web pages) that answers common Google searches relevant to your audience. SEO is great because it can new drive traffic to your content long after you've shared it on social and through your newsletter. If your page is ranking highly for relevant keywords, you should eventually start to see traffic to your website from new visitors who otherwise might not have visited your website or known about your brand. This can help you build brand awareness and trust.
In fact, we'll let you in on a little secret: this blog your reading is optimized for the keyword "content marketing for manufacturers." At the time of writing, there are approximately 110 Google searches for this keyword a month, and it's pretty easy to rank for this keyword (meaning there's not a lot of other content out there to compete against). In addition, there's a family of closely related keywords this blog might show up for, mostly slight variations in phrasing that Google searchers use less often.
There was a time when you could "keyword stuff" a blog or webpage to get it to rank for a specific search term. But as you'll notice, we're not using "content marketing for manufacturers" in every heading or paragraph. That's because Google is a lot smarter now and focuses on finding helpful content that matches the intent of the searcher.
When you create search engine optimized content, you'll want to find keywords that are relevant to your potential customers and your products/services. When creating the content, it will be important to provide a valuable answer to your searcher's question. As a best practice, you should optimize every web page or blog you publish for a relevant keyword, even if SEO isn't your first priority.
#5 - Advertising
If you don't want to wait for your readers to come to you, there's the option to advertise. What type of content you for advertising need depends on the channel and your goals. If you're running display ads to a targeted audience, you'll probably need downloadable, gate-able content that you can offer in exchange for contact info. This content will need to be in-depth, valuable, and worth a form fill.
You can also promote downloadable content on social media in the form of sponsored posts, but short form content (i.e. blogs) is also a good choice for paid social. You can use targeting to get onto the feeds of users who meet your ideal customer profile. For example, you could serve ads on LinkedIn to people in your target industry with specific job titles.
For Google Search Ads, you'll want to have high-quality content that answers the search queries you're bidding on (like with SEO). Content for search ads should usually be in the form of web pages or blogs. People who visit your website from search ads will likely be at the top of your sales funnel, and the main purpose is to create brand awareness and build trust.
#6 - ABM & sales support
Account-based marketing (ABM) is when you reach out to a highly specific list of targets from a chosen list of companies you really want to work with. These campaigns needs to be tailored to each prospect's and company's needs, and doing this usually involves sharing highly relevant content with your leads through direct outreach and display ads. ABM campaigns require helpful content for top-of-funnel (TOFU), middle-of-funnel (MOFU), and bottom-of-funnel (BOFU) leads.
Whether you're running an ABM campaign or not, content can still help your sales team as they engage with prospects. Pointing leads to helpful blogs or more substantial, downloadable content can help you build trust with them. If a prospect has a question, you can share a blog that answers their query. If they're looking for information to share with other members of the buying committee, you can share a case study to help them make their decision.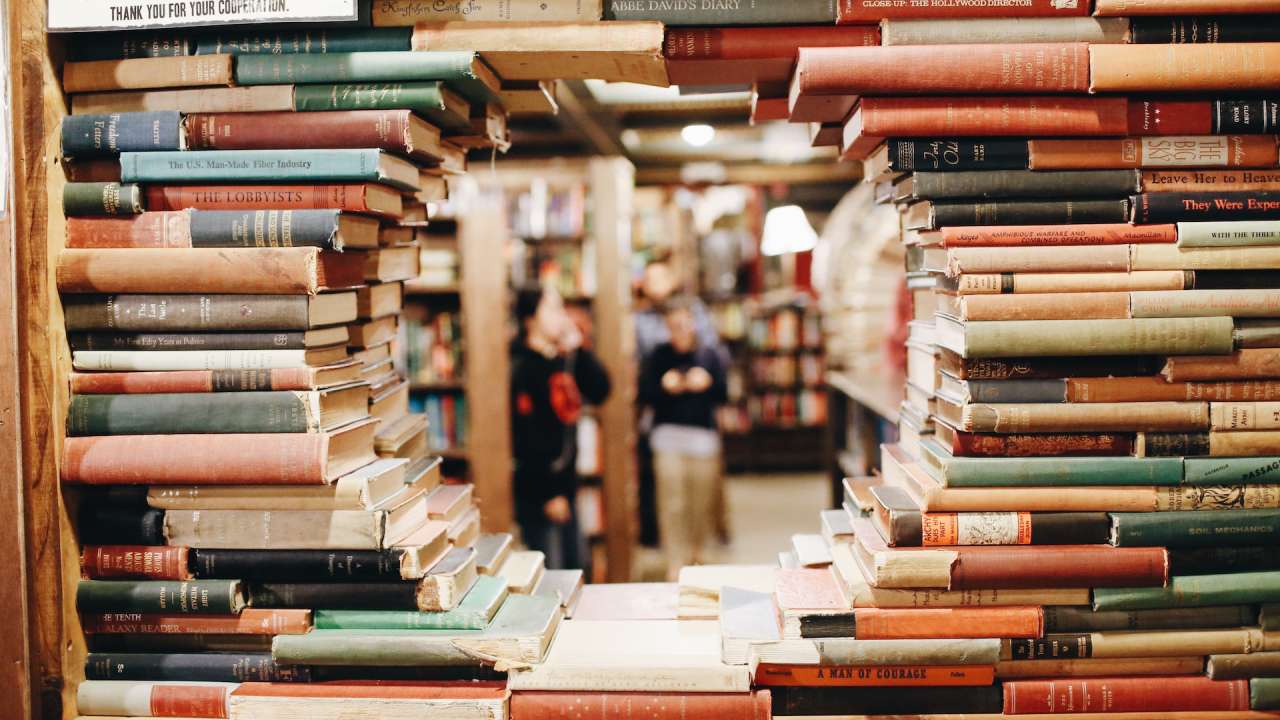 Most campaigns need a foundation of great content
You may have noticed a theme: most types of marketing require (or at least benefit from) content marketing in some form. Whether you're running ads, posting on social media, sending out a monthly newsletter, optimizing your site for search engines, or running an outreach campaign, you'll need content to support your efforts.
If the thought of creating all this content is overwhelming, you don't have to go it alone. Learn more about our content marketing services, explore our full slate of services for manufacturing companies, or — if you'd rather chat — schedule a short call with one of our experts.