Who Doesn't Like Thinking Ahead?
Oh, the joy of having a complete annual marketing calendar. Agencies strive to have these done early on in the year (maybe even before the calendar year starts) and follow them closely as the months pass. For marketers, there is a great peace of mind that comes with knowing the exact events that will help influence their campaign themes each month. Consider all of the Valentine's Day and President Day campaigns you saw in February. National holidays like these give companies inspiration for promotions and ads. This mentality for campaign planning can stretch across the entire calendar year. If you know what the events are per month along with what promotions you are willing to offer, you could essentially structure your entire year's worth of marketing around them.
But what happens if the timeline for the next week, month, and possibly year is completely erased? Whether it sounds dramatic or not, that is exactly what is occurring amidst the COVID-19 crisis.
Not only are our own clients' events being canceled, but major national and international events are being crossed off the calendar, like the annual Met Gala and the 2020 Summer Olympics. --And please don't misread this: we are firm believers in safety first. Everyone should be engaged in social distancing and doing their part in putting an end to the spread. But because of the necessary precautions, it might feel difficult or even unwise to attempt to plan for monthly advertising in a current climate of cancellations and postponements. While it's not entirely easy, here at SIX we believe that it is more than possible to create an effective and flexible marketing calendar amidst this time of uncertainty.
Planning Amidst Uncertainty
So where do we begin? Let's start with the immediate moving pieces.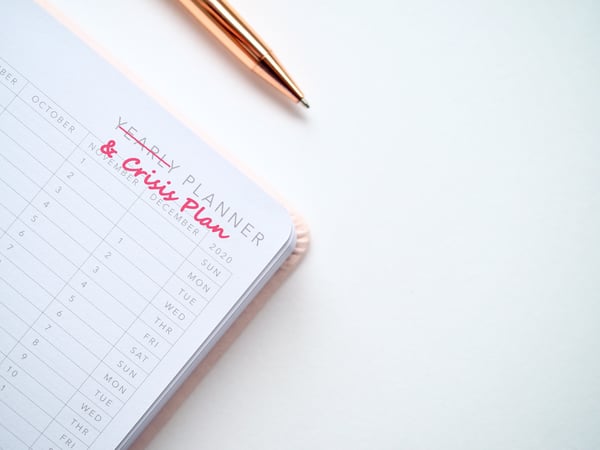 It is possible that your current campaigns do not address the current crisis. Take the time to adjust these campaigns, and trust us this part matters. Yes, we are all businesses trying to survive and ad adjustments cost money, but this is a human issue. We all need to be here to help one another rather than solely trying to make a profit. Letting all of your customers and followers know how you are addressing this issue is not only showing the human side of your business, but it is simply the right thing to do.
Adjusting your sales and services to help others is also a great idea! Speaking from agency experience, we spent a full week adjusting all of our client's marketing, along with creating new deliverables that addressed the pandemic. The time put in was worth the positive reception and help we could provide to their consumers.
Now that your active promotions are reflective of the current events, it is time to set your sight on the next month. It sounds small, but planning for the next four weeks right now can be tricky. Here are some tips and factors to consider:
Keep your campaigns flexible and general to what you can offer during this time.

If your business is considered non-essential and you technically cannot be open at the moment, what virtual options can you provide?

Can you offer pick-up services or a booking service for future months?

Can you offer virtual showroom options or private appointments so consumers can still connect with them and learn about their services?
During this time, the best tactic to fill a warped marketing calendar is to simply get creative. We experienced this first hand with one of our marina clients. After planning promotions and event details for an on-site boat show earlier this year, we were suddenly facing completely new protocols for public gatherings. Our agency and the marina team had five days to turn the show into an entirely virtual event. We decided that it was better to offer some kind of experience for the people who were planning on attending the show instead of entirely canceling the event. This "moving forward" mentality was beneficial, as our client was able to sell some boats and make connections. If anything, this demonstrates that finding a new way to conduct business may be better than not doing business at all.
The New Normal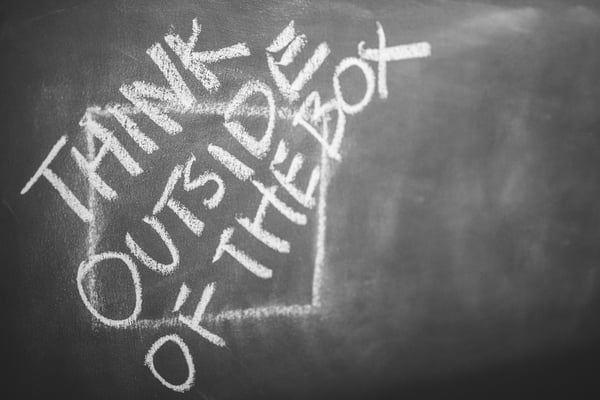 We think it is very important to keep in mind how much people are craving normalcy right now. Between major sporting and cultural events being canceled to children not being able to go to school, it is easy to feel saddened that the annual and even daily events that we've counted on occurring are now on pause. We feel that we all need to keep in mind that there are still opportunities in the coming months that companies can use for positivity and promotion. Think about April. As a new season begins, the month is filled with holidays and events that would be great features for promotions and ads like Earth Day, religious events depending on the client, or even National Grilled Cheese Day (yup, that's on April 12th)! Yes, some national holidays might look a little different in the upcoming months but that does not mean they are 100% canceled. Take a new approach to celebrating the annual events that people typically look forward to, and we can guarantee it will be met with positivity and appreciation. Apply this thought process across the twelve months, combine it with the client's events and promotions, and you have a fairly full marketing calendar.
So, do we know what will happen tomorrow? Maybe. Here at SIX, we'll be conducting business remotely and working on our client's accounts as usual. Do we know what will happen next week? Honestly, no. The only thing we can prepare for is moving forward with as much clarity and creativity as we can gather, and continue to do as much good as we can for our clients and their consumers.
If you are trying to understand what directions your marketing should go in, give us a call and we can help discuss the marketing solutions that will work best for you during this time.