We live in an era with access to constant communication, and yet face-to-face interaction has been at an all-time low. This was especially true during COVID shutdowns and the influx of webinars and virtual trade shows, but thanks to social media, communication was already growing increasingly more digital a long time before the pandemic.
There is so much to be said about being face-to-face, isn't there? Interacting in-person:
Creates relationships
Overcomes objections easier
Establishes trust
Captures short attention spans
Gives you a front-row seat to how your words are received and interpreted
And there are a plethora more positive things to be said about good, old-fashioned conversation.
One of the best, most efficient forms of face-to-face interaction is networking at live events, like trade shows and conferences.
It's why communication behemoths like Facebook, Salesforce, HubSpot, and Apple invest MILLIONS into their own special live events. It's why massive Hollywood movies and TV shows make sure to have a panel and trailer ready for San Diego Comic Con.
And it's why we're going to tell you the three major reasons why your company needs live event marketing. We'll also share some tips on how to engage with your audience and peers at events.
So, without further ado…
Reason #1: You can engage with potential customers
How many of you only want the chance to stand in front of a prospect? If you have 5 minutes of their undivided attention, you just know you can sell them on your products or services. That's what trade shows are for.
In auto sales, they have this 80/20 theory. When a salesperson is in front of a prospect, they have an 80% chance of selling a car. The moment the prospect leaves, it drops to 20%. Sure, we all hate the experience of car shopping, but it works (for them).
You don't have to be the pushy salesperson. In fact, live events provide the opportunity to talk to people who are clearly interested in the types of products or services you offer. Remember, they made the decision to attend, so they already have some level of buyer intent. Why wouldn't you want to be there to meet them?
Tips for attending trade shows
At trade shows, remember to look professional, have a great presentation, be prepared, and (for the love of everything pure and holy) be engaging!
We've been to a vast variety of trade shows. No matter what the event, there's always at least one booth where the representatives look like they despise being there. It's always amusing to see them looking at their phones while prospects walk right by. Do you think their company saw any ROI from attending the show?
Don't just sit there and expect people to ask you to "pretty please, relieve them of their money." Like dogs can smell fear, prospects can sense your level of excitement, enthusiasm, and passion. If you're not excited about your products or services, how can you expect someone else to be?
Being at a live event doesn't ensure sales. It simply increases the potential for them. Your attitude towards engaging with your audience will dictate the rest.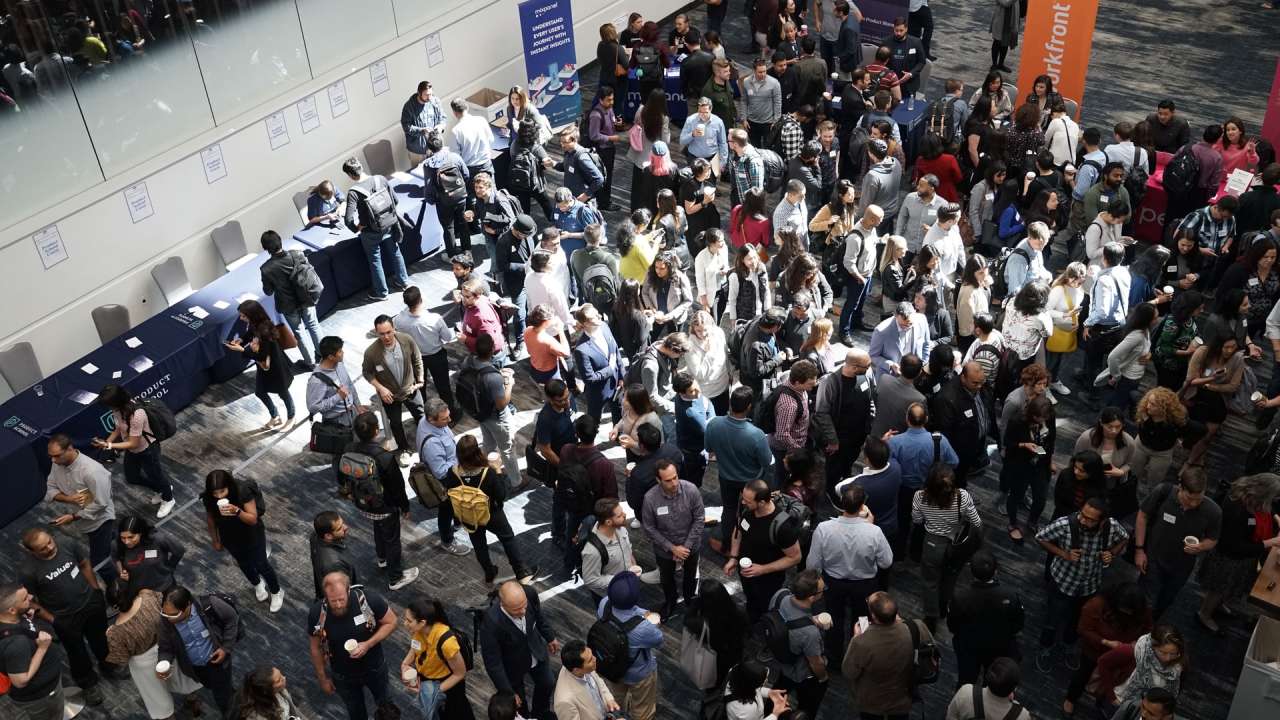 Reason #2: You can network with other businesses in your industry
At industry conferences, you'll learn not only from the presentations you attend, but also from other attendees. You'll be surrounded by those with similar products and services who face the same daily struggles as you.
If you're just starting out, other professionals in your industry can be great sources of advice. You'll feel this great sense of relief as they empathetically explain how they've "been there, done that." And you can ask how they handled it. In an instant, you'll receive sage business advice.
Nobody knows how to handle a problem better than those who have fought through it themselves. They're your tribe. It's why so many entrepreneurs are friends with other entrepreneurs!
In the past, SIX Marketing has attended INBOUND, HubSpot's annual conference. We received advice from other agencies who had learned from things we were currently facing. And in return, we provided insight to other agencies who were dealing with growing pains we had already experienced.
Tips for attending conferences
Remember, conferences for your own industry are learning experiences. At a trade show, you probably wouldn't share tips and tricks with your competitors at other booths; you would be selling to your audience. But at a conference, you can find mentors and potential industry partners.
The perfect customer trusts you, becomes a customer for life, and refers you to their friends, right? Well, if you network wisely at a conference and find peers who offer products or services that compliment yours, they may very well refer their prospects or customers to you when they're unable to provide a customer with what they need.
And those industry partner relationships are priceless.
Reason #3: You can find business opportunities
By simply attending a trade show or conference and taking a walk around the room, you can get inspired by the latest and greatest in your industry. Pay attention to trends, unique ideas that are catching everyone's attention, and the areas of opportunity that no one's taking advantage of.
Technology is changing, legacy businesses are dissolving, and new market-changing brands are disrupting industries.
Remember the old line, "When you stop learning, you start dying." If you don't put yourself in the position to meet outside-the-box thinkers and learn from them, you could miss out on opportunities for growth.
Live events are masterclasses in what's coming next and can introduce you to things you never realized existed or never thought imaginable!
Live events provide new opportunities you don't achieve by sitting at your desk.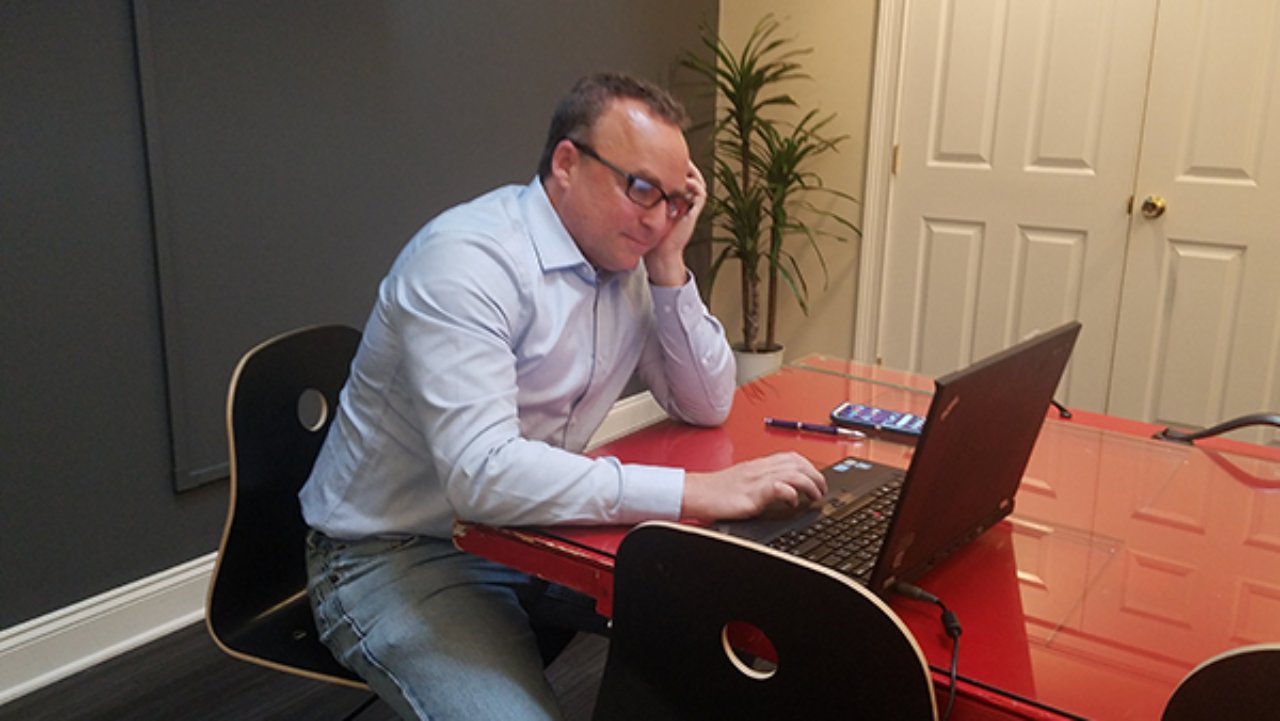 Ready to attend an event?
At the end of the day, face-to-face meetings are still one of the best ways to create, build, and sustain relationships. And the more comfortable you become with attending them, the stronger your business will be.
At SIX Marketing, we firmly believe in the power of live events, and have witnessed first-hand what a live event — either attending one or hosting your own — can do.
To learn more about our live event marketing services, read about our trade show and event marketing services or schedule a short call with one of our experts today — and maybe it will lead to a face-to-face conversation!
[Editor's note: This article was originally published on October 12, 2018 and updated on August 4, 2022.]