It's Not Hyperbole To Say We Live In The Communication Era, Yet, Face To Face Interaction Is At An All-Time Low!
There is so much to be said about face to face isn't there?
Relationships are created
Objections are easier to overcome
Trust is established
Attention spans are maintained
You get a front-row seat how your words are received and interpreted.
And there are plethora more.
One of the best, most efficient ways for face to face interaction comes in the form of live events.
It's why companies who are communication behemoths like Facebook, Salesforce, and Apple invest MILLIONS in their own special live events.
It's why massive Hollywood movies and TV shows coming out that year make sure to have a panel and trailer ready for the San Diego Comic Con.
And it's why we are going to tell you the three major reasons why your company needs live event marketing.
So without further ado…
3 Reasons Why Your Business Needs Live Event Marketing
Reason #1: Talking To Your Customers
How many of you only want a chance to stand in front of a prospect? If you have 5 minutes you JUST KNOW, you will sell them.
In the auto sales industry, they have this theory of 80/20. While a prospect is in front of them, they have an 80% chance of selling them a car. The moment they leave, it drops to 20%. Sure, we all hate this experience but it works (for them).
But you don't have to be the pushy salesman. In fact, live events provide the opportunity to talk to people who are clearly interested in at least the category, or similar categories to your business. Remember, they made a decision to attend so at some level you have a captive audience.
So, why wouldn't you want to be there?
And remember, look good. Have a great, professional, presentation, be prepared, and for the love of everything pure and holy, BE ENGAGING!
We've been to a vast variety of shows/expos/seminars etc. No matter what the event, there is always at least one table who looks as if they despise being there. It's always amusing to see the guy on the cell phone with prospects walking right by.
Wanna make a bet whether or not they profited from their attendance?
Don't just sit there and expect people to ask you to "pretty please, relieve them of their money".
Like dogs can smell fear-- prospects smell excitement, enthusiasm, and passion.
If you're not excited about your product and/or service, how can you expect someone else to be?
Being at a live event doesn't ensure sales. It simply increases the likelihood/potential for them.
Your attitude will dictate the rest.
Reason #2: Networking With Other Businesses
Live events are a world outside of reality.
What do we mean?
Even though you're surrounded by those who sell similar products and services; many of them are also facing the same, day in and day out, struggles you contend with.
For example: If you're having trouble with your spouse, do you call your buddy who has never been married or had a relationship longer than six months?
No, you talk to a friend who has been through with what you're currently suffering from. In many cases, you may even consult someone who specializes with these sort of issues.
When you attending a live event, you'll come across other businesses who know exactly what you're talking about. You'll feel this great sense of relief as they empathetically explain how they've "been there, and done that". Then you ask, "how did you handle it?"
In an instant, you've received therapy and sage business advice.
Nobody knows how to handle a problem better than those who have fought through it themselves. They're your tribe. It's why so many entrepreneurs friends are other entrepreneurs!
Recently, SIX Marketing attended the Hubspot live event, INBOUND. During which, we received advice from other agencies who have battled things we are currently facing. And in return, we've provided insight to other agencies who are dealing with growing pains we've already experienced.
The perfect customer trusts you, becomes a customer for life, promotes you via referrals and worth of mouth, right?
Well, if you network wisely, your newfound peers may not only be your one phone call in a moment of crisis. They may very well refer you inf and when they are unable to provide a customer what they need when they need it.
Those relationships are priceless.
Reason #3: Business Opportunities
Searching for something new to carry in your store that's innovative, fun, and appeals to a new, younger demographic?
By simply attending and taking a walk around the room, you may not only find inspiration for your own business--But you may become enthused by the latest and greatest.
Technology is changing, legacy businesses are dissolving and being disrupted by new market changing brands.
If you don't put yourself in the position of meeting an outside the box thinker or talking to an up and comer...
What's the old line, "When you stop learning, you start dying."?
Live events are a masterclass in what's coming next. While potentially providing something you never thought imaginable or even realized existed!
Live Events Provide New Opportunities...
you don't achieve by sitting at your desk.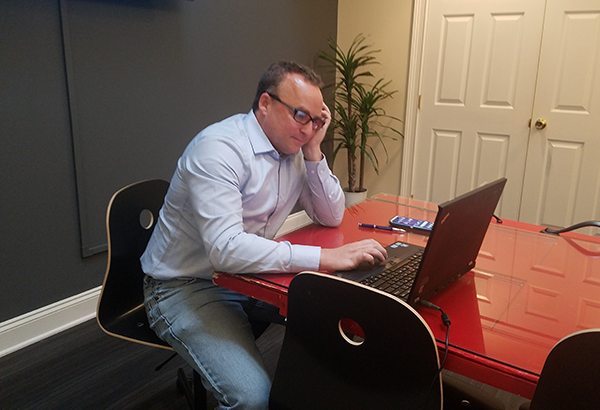 At the end of the day, face to face meetings are still the #1 way to create, build, and sustain a relationship.
The stronger and the more comfortable you become with this, the stronger your business will be.
At SIX Marketing, we firmly believe in the power, and have witnessed first-hand of what a live event-- either attending or having your own--can do!
Contact SIX Marketing today, so we can set up a face to face meeting with you!
Matter of fact: Here is the link to set up a meeting SIX Marketing's CEO. He's so passionate about live events, he's willing to talk to you directly about it.

Trust us, take him up on this. It's hard enough for us to get a meeting with him!