A CRM platform will unify your sales and marketing departments. This will help your teams better understand your customers and your prospects. A CRM is a vital tool for growing your business and increasing the efficiency of your organization. If you keep reading (or scroll to the bottom), we even have a FREE CRM for you.
CRM stands for Customer Relationship Management. A CRM analyzes your interactions with customers or potential customers and creates up-to-date data to help you better develop a positive relationship with customers and ultimately drive sales.
By syncing your CRM with your email, your sales teams get actionable intel like:
Log Sales Activity: Know when a prospect opens an email, how many times they have opened and if they downloaded or clicked a link you sent
Document each interaction your sales team has with them and schedule tasks to follow up
Track deals won, lost and in progress as well as track appointments
Analyze customer interaction on your website; what pages they visited, how many times. If they filled out a form.
Manage all of your contacts for marketing and sales
MSync your team's calendar
Log notes and phone calls during the sales process
One platform that manages all of the data; there's no need to login to multiple systems, emails, calendars and it syncs automatically with the existing systems you are using like Gmail, Outlook, G-Suite
Management
Clutter created by using different programs in the workplace can create unneeded obstacles. Effective communication is key. One CRM platform can take all company notes, messages, phone calls, calendars, contacts and log them into one convenient location. This makes sharing information with co-workers, clients, and customers a breeze. Easy communication results in more engaging and constructive customer and coworker interactions.
Free and Easy
Two aspects of a CRM that make it even better. Free, use just one or all the tools of a CRM. Either way, your business will benefit without dropping a dime or wasting any valuable assets. Easy, training takes minutes not hours. Quickly adjust from using multiple messy platforms to one simple platform.
Now that you have an understanding of a Customer Relationship Management, let's look at how effective it is when implemented. Tech New World surveyed 500 businesses, and the results are represented in the graph below.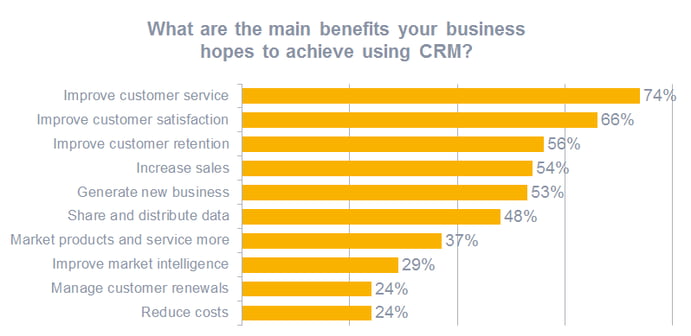 Over half of the surveyed businesses saw an increase in sales and customer retention. Along with three quarters of the businesses seeing an improvement in customer service.
A CRM gives you invaluable data on your customers, keeps your sales teams on track, increases the organization's efficiency, accelerate sales and helps provide a phenomenal customer experience.
One question remains, do you want these benefits or do you want to fall behind the competition? (Hint: you want the benefits!)
If you're now looking to add the great benefits of a CRM to your business, SIX has you covered! SIX has a free CRM to get you started. Once your CRM is in full operation, we can help you with all of your marketing, sales, and technology needs. But first, let's get you that free CRM!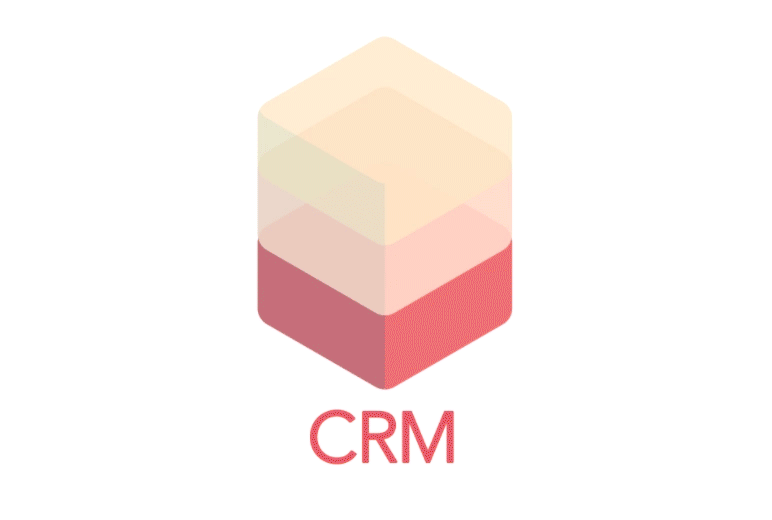 If you need help using this platform, reach out to us and book a free appointment. You can even book an appointment with our CEO directly by using his online calendar - click here. We are serious about doing everything we can help your business reach its highest potential.
Happy CRMing!