If you haven't already, update your Instagram app for the latest features. Unlike the new iOS update, the new Instagram updates contain some useful stuff. Instagram's new features seem to be answering the wants and needs of us users, so kudos to their customer service team for listening to whatever focus group they had or comments they read online.
1. Instagram Galleries Update

Not only can you post a gallery but now you don't have to be weighed down with wondering if all of the pictures you want to put together are the same size. Now, you can have landscape AND portrait formats in one post! It's the simple things in life that make us happy (and our followers, for not having to make multiple posts).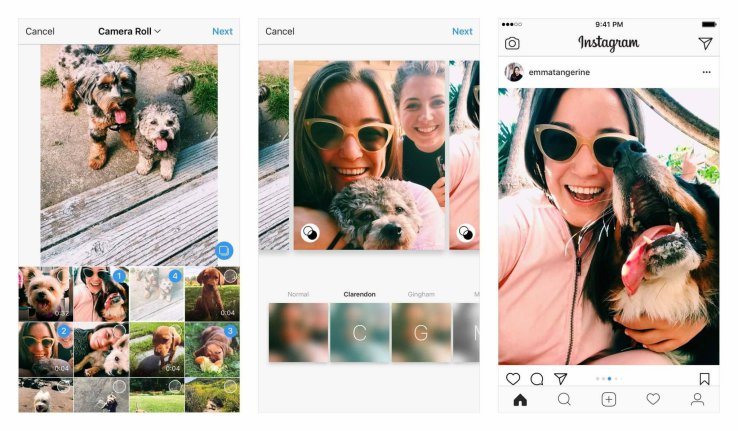 2. Monitor Instagram Engagement From Facebook
Instagram is doing a great job at making a social media users life infinitely easier. Forget the tedious process of closing one window to open another - you can now monitor and respond to Instagram engagement through your Facebook profile and Pages (desktop only; you can't win them all). This shaves seconds off your B2C reply game.
This feature is for business profiles, personal profile use is coming soon.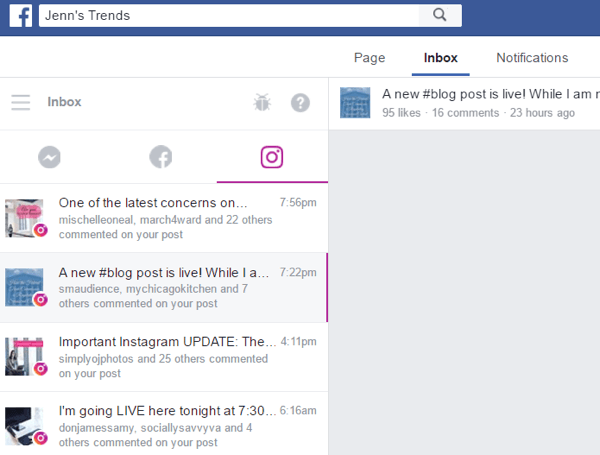 3. Threaded Comments
You know Facebook owns Instagram, so it was only a matter of time before this was an Insta-feature. Previously, all comments were posted in order. If you replied to someone, but others commented after, your conversation was broken and confusing, and you were also in danger of possibly responding to the wrong person and needing to do some damage control.
Threaded comments make it easier to have a conversation with your followers the way it is supposed to be - between two people with one person eavesdropping and randomly chiming in with probably and unnecessary comment (or unknowingly to a thread and not the post).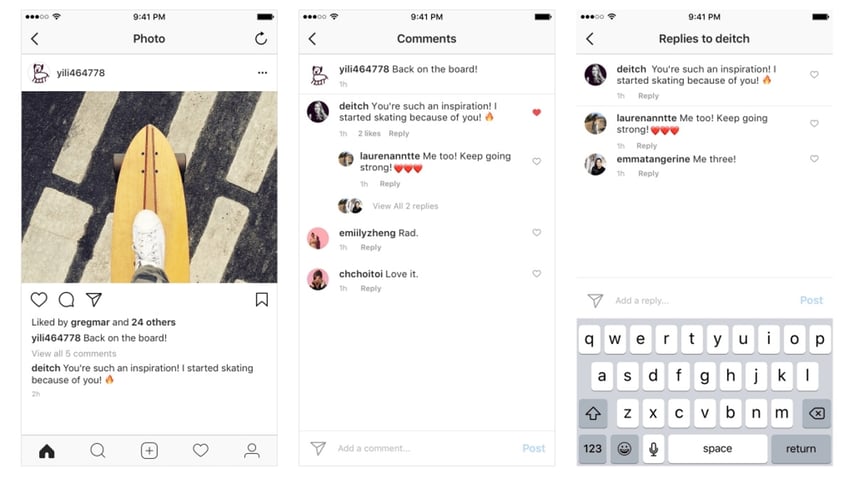 4. New Algorithm
A new what? That's right, Instagram has gotten fancy with the way your newsfeed is going to load. So does it work? It pulls informatiion a number of ways: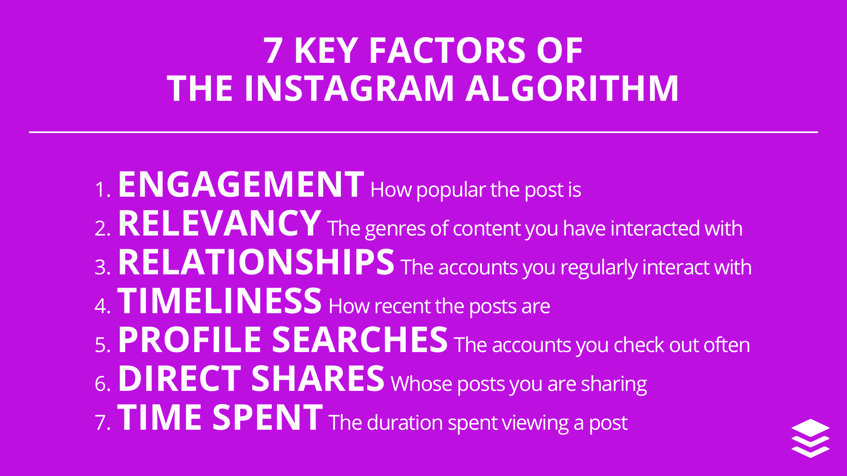 Don't worry, this doesn't mean you're going to stop seeing what posts your friend puts up of their dog but rather include posts from outside your network and tailoring your newsfeed to what you like (just another way to filter out all of that negativity from outside your bubble).
Only the best of the best will be in your feed!
Want to stay in the loop with Instagram's new features?
*Source of Instagram Updates:Buffer Social, TechCrunch, Social Media Examiner, Mobile Marketing Magazine, Adespresso,